Personable, professional service is at the heart of everything we do.  All illustrators are based in the UK so we can easily have a quick chat about your project, not just send anonymous emails (we do take on clients outside the UK as well).
We are a group of dedicated individuals that collaborate to showcase your designs to the full.  If you become a repeat customer, as most of our clients do, the same illustrator will work with you time and time again.  This helps develop mutual understanding and a continuously improving working relationship.
To keep overheads low and prices competitive we don't have a central HQ.  Instead, we each work from our own office, pooling our resources via project management software and the internet.
Our mission is simply to provide every designer with the power of beautiful top-quality visualisations and plans at affordable prices.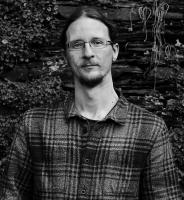 Ian, Director & Illustrator; based in Wales
Software: Sketchup, Photoshop
Ian completed his BA (Hons) in Visual Communication and Illustration and has since worked on an eclectic range of projects and commissions including illustration, design and art.
His experience includes roles that utilised and complemented his main creative skills; notably the position of Display Circuit Technician at the Centre for Alternative Technology for six years which required a host of skills from landscaping to fundraising, and from interpretive display design to electronics and mechanical engineering.  In addition to illustration and design work, Ian is currently a steward of a shared 30 acre woodland, often realising 3D designs in timber and helping others on their projects too.
His main drive in all freelance work is producing a top quality result, created true to the brief.  There's nothing more satisfying than to have customers thoroughly pleased at the end of the project.  He achieves this through a dialogue that is honest, open and friendly.
To illustrate is to illuminate...and he considers it a privilege to be able to do so in his working life.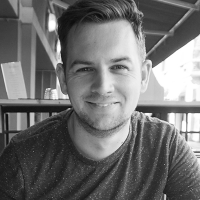 Jonny, Illustrator, based in Manchester
Software: Sketchup, Vray, Photoshop, Adobe Illustrator, In Design
Jonny holds a BA in Transport Design from Huddersfield University. While studying there he first learned 3D modelling and realised what a powerful tool it is. He went on to teach himself complementary programs such as Sketchup and Photoshop to name a few.
He has excellent communication skills and a can do attitude. This shows in the detail and consideration of the visualisations he produces. He prides himself on giving the customer a great experience and delivering the highest quality imagery.  He also fields enquiries and stands in as acting director/project manager when Tom is away.